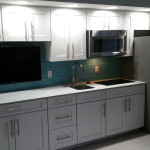 Beach Cove Resort Rentals we have available.  Our Beach Cove Resort Rentals are owned and operated by us, giving you a higher quality to detail and resulting in a nicer vacation for you and your family.  We have several beach cove resort rentals to choose from including two top floor beachfront condos in Beach Cove Resort. If you are looking for an alternative to standing in lines to checkin, you should consider booking through us.  This will give you a faster checkin experience and allows you to go directly to your room. Some of our beach cove resort rentals have been remodeled with stanless steel appliances, glass countertops, and LCD TV's!  Located in North Myrtle Beach,SC, these rentals are located in a nice quite, family oriented location for you and your family to enjoy. Plan your next vacation with us.  Be sure to complete our FREE QUOTE page for a quick quote and also be sure to sign up for our SPECIALS!
Attractive Feature of Beach Cove Resort Rental
This oceanfront retreat is located in the famous Windy Hill section of North Myrtle Beach, SC.  It has may golf courses nearby and consists of three high-rise towers that provide optimum views of the Atlantic Ocean from within all condos.  This resort has high speed wireless internet access throughout the resort and private oceanfront balconies with absolutely stunning views! You will be very comfortable in these North Myrtle Beach rentals with the beach just steps away.  Beach Cove Resort Rentals are so close to the beach.  Enjoy long walks on the beach or you may rent beach umbrellas and beach chairs for the duration of your trip.  The resort has a large deck for you to enjoy numerous swimming pools that extend the length of the property.  Chaise louge chairs also flank the pools and numerous hot tubs.  Come vacation with us!  Be sure to ask for a FREE QUOTE!